Kurosawa's film will make you wonder what it means "to live."
Rating: B
I've seen better work from both DeNiro and Scorcece.
Rating: B-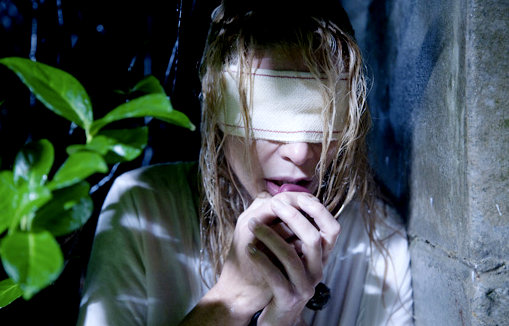 Julia's Eyes
I was expecting something of the caliber of The Orphanage and got more of an Orphan quality.
Rating: C
Harold and Maude
One of the best coming-of-age films possibly ever made. Totally blew me away.
Rating: A-
Dogville
I can't say I agree with vonTrier's ideologies, but give that man a camera and he makes art. This might just be a masterpiece.
Rating: A
Cabin in the Woods
I honestly can't stop thinking about this film. Do yourself a favor and watch it asap.
Rating: B+
J. Edgar
I've already seen DiCaprio play this part in The Aviator. This was just odd.
Rating: C
Manic
An ode to Cuckoo's Nest, so nothing original, but JGL nails it every time.
Rating: B
Vicky Cristina Barcelona
I don't think Cruz deserved an Oscar, but gave a pretty good performance.
Rating: B-
Women on the Verge of a Nervous Breakdown
Almodovar does it again. So much to analyze from watching it.
Rating: B+
Bully
I can see why people might call this one-sided, but I thought it clearly conveyed the message it wanted to get across. Emotional and moving.
Rating: B+